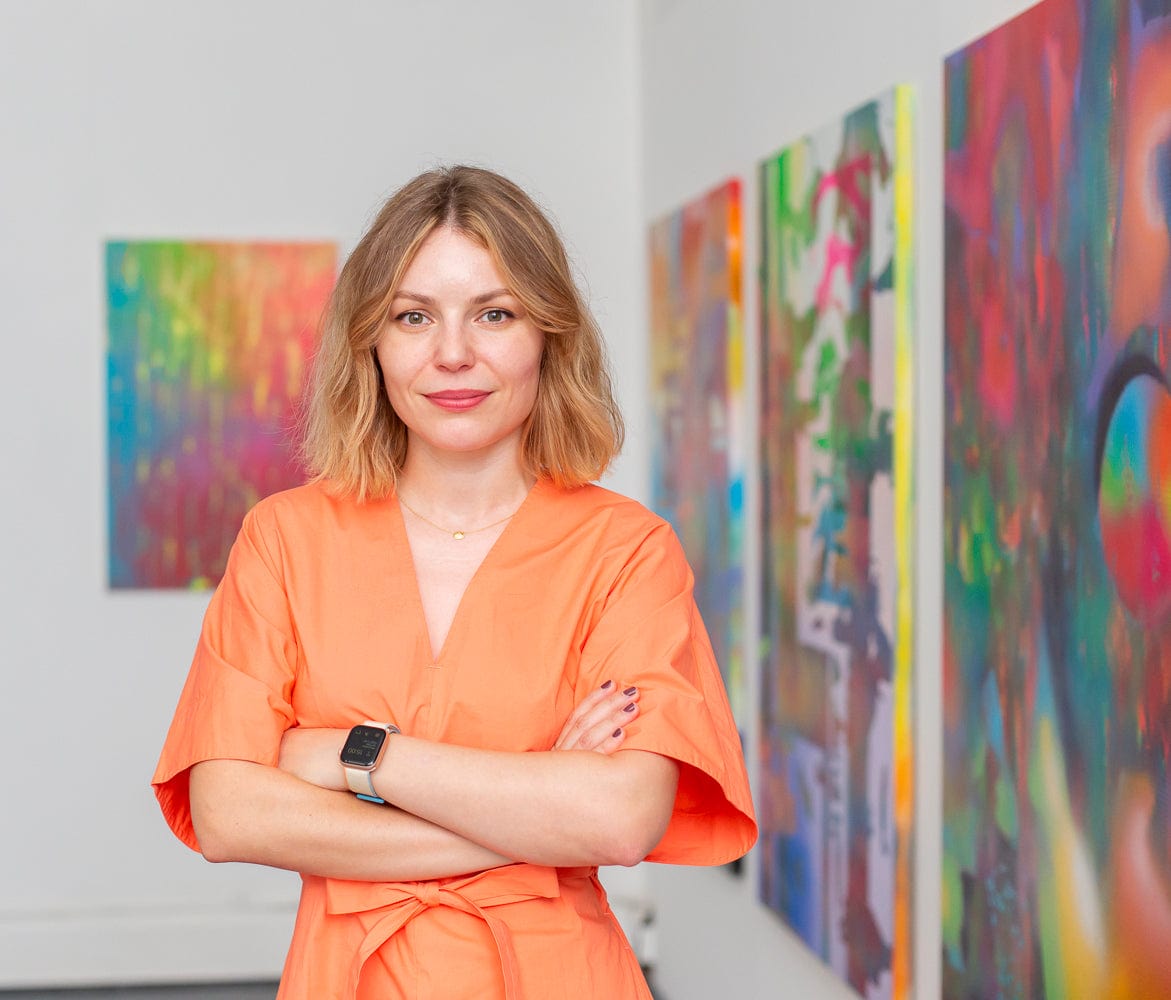 Artist Statement
As a contemporary painter and a tech professional, I aim to convey a sensory overload born out of the pervasiveness of technoculture. My canvas offers familiar web graphics, and then distorts them: with no assigned compositional hierarchy, the layers cut and disrupt one another, achieving the most human tendency screens demonstrate: a lag, a bug, a glitch.
I find that nothing articulates virtual as well as the glitch does. Like beauty, it commands our attention, and wakes us up. We notice being plucked out of immediate reality and sucked into a virtual one. As digital noise compromises the materiality of canvas, I invite the viewer into such a waking opportunity.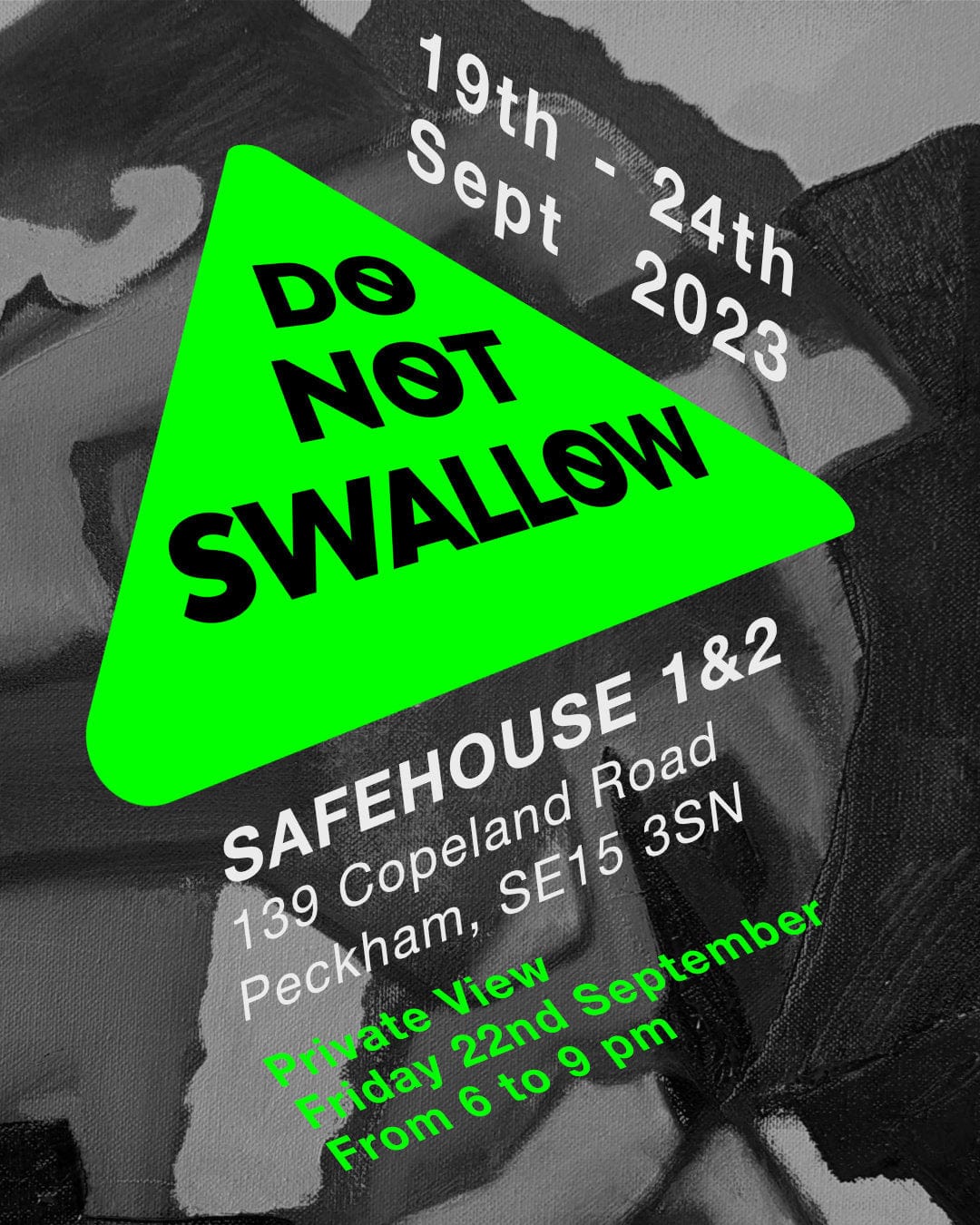 Do Not Swallow
Do Not Swallow is a provocative invitation to art-lovers to take a bite, chew and savour the content of the artworks on display, before digesting them in one of the largest exhibitions of its kind in London.
The selected works by more than 60 acclaimed international artists, painters and sculptors. Too often, we are expected to swallow anything, gulping down 'fake news' or partial information as if they were the whole truth. The exhibiting artists - a collective from Turps Banana Art School, London - believe that a good meal should not be unconsciously swallowed. It's time for a redress.

19th Sept – Sun 24th Sept
Open 11am – 5pm
Private View: 6 – 9pm Friday 22nd
more Info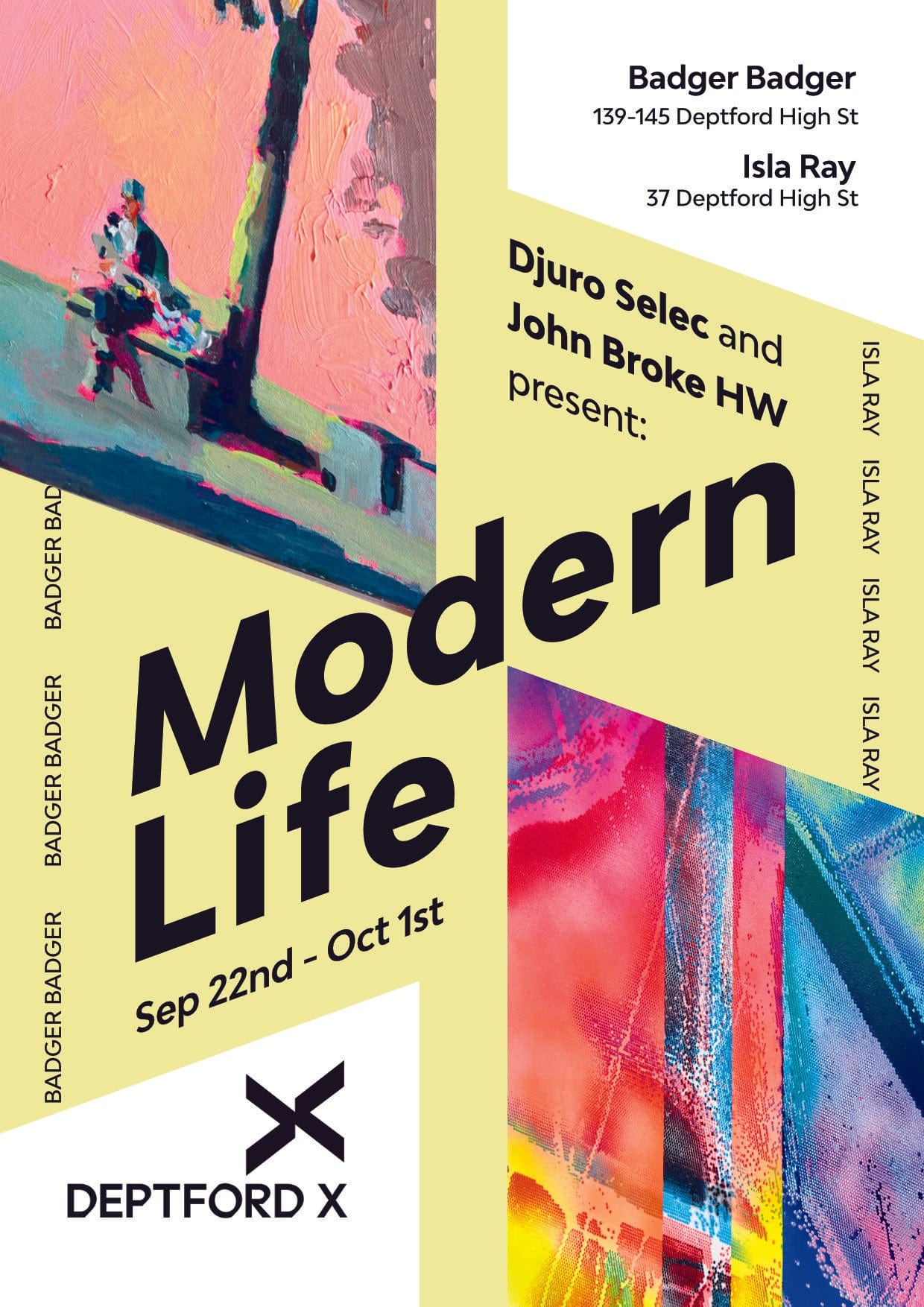 Deptford X
Now in its 25th year, Deptford X is a celebration of the thriving, vibrant local art scene with numerous venues hosting artists all across the area. John HW and I are incredibly excited to be taking part in Deptford X this year - showing new paintings at two venues. Come and find us at Deptford High St - Isla Ray and Badger Badger.
Badger Badger
139-145 Deptford High St.
Isla Ray
37 Deptford High St

September 22nd - October 1st

Private View - September 28th 7.30pm - late. Start at Isla Ray.

Hope to see you there!

more on Deptford X
"There is no definitive perspective that dominates Selec's works. Instead, they are both connected and disjointed by the changing grids and pixels contained within. On occasion the outcome is more fluid and attractive, other times it provokes risk and retaliation. Unlike an algorithm error set in place only to eradicate negative feedback, Selec warns and allures you towards tempting digital worlds."

~ Maryam Arshad, FAYD Editor in Chief
studio life
Follow djuro.art on Instagram for more reels and stories.