"Missing Data"
2022
The glitch manifests as a noise in an audio or visual signal, demonstrating the most human-like tendency a technology can have: one to err. The vertical lines cutting through the composition imitate a corrupt .jpg image, yet offer no pictorial sense: the shapes that come in and out of the distortion are echoes of pixels, fragments of an image file that can be everywhere and nowhere. Its imperfect rendering, the missing resolution suggests a corrupted format, a hard-lived digital life.
Share
SOLD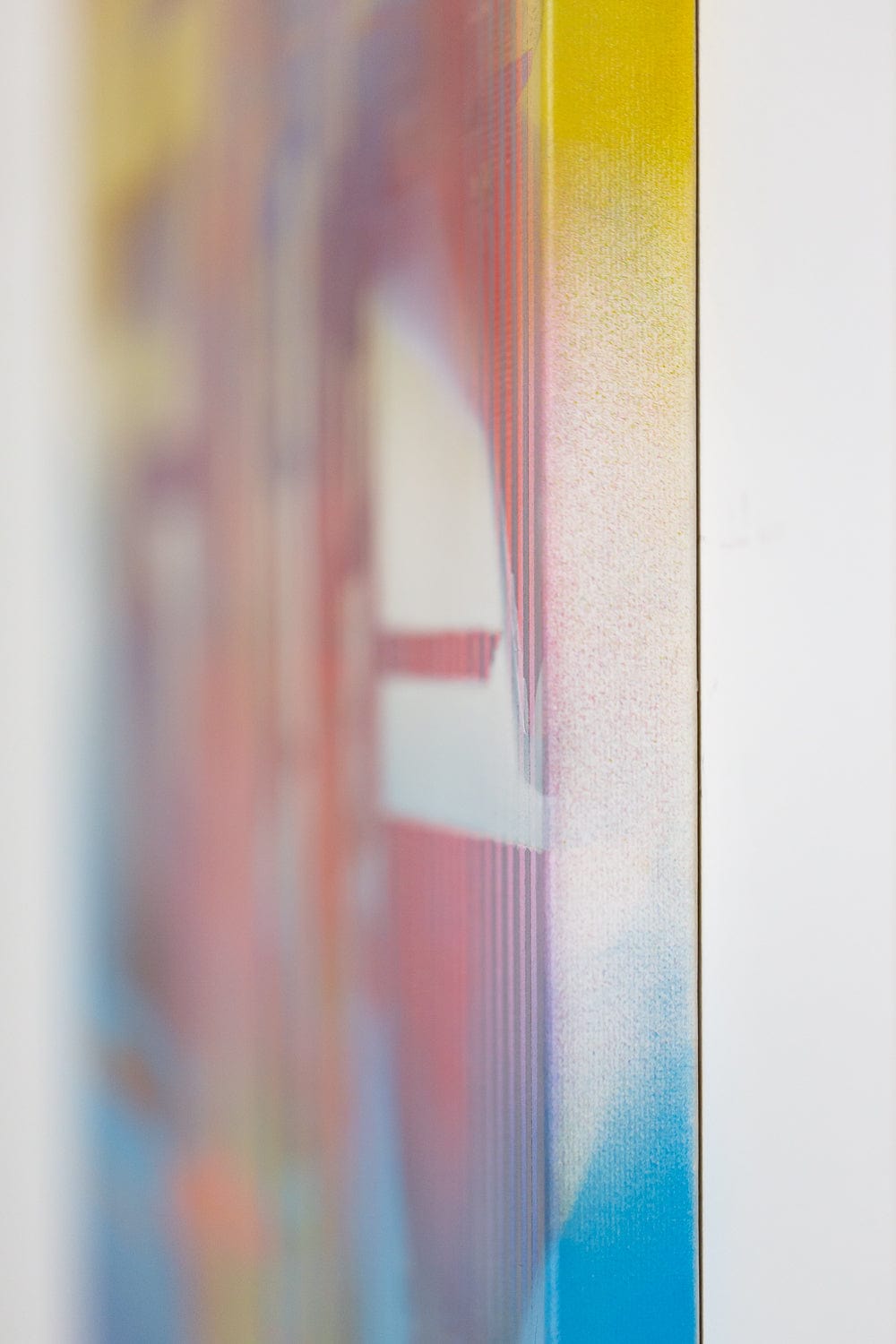 10% to Charity
Unless a piece is fully pledged for a specific cause, 10% of all art sales at djuro.art go to Doctors Without Borders. Learn what they do.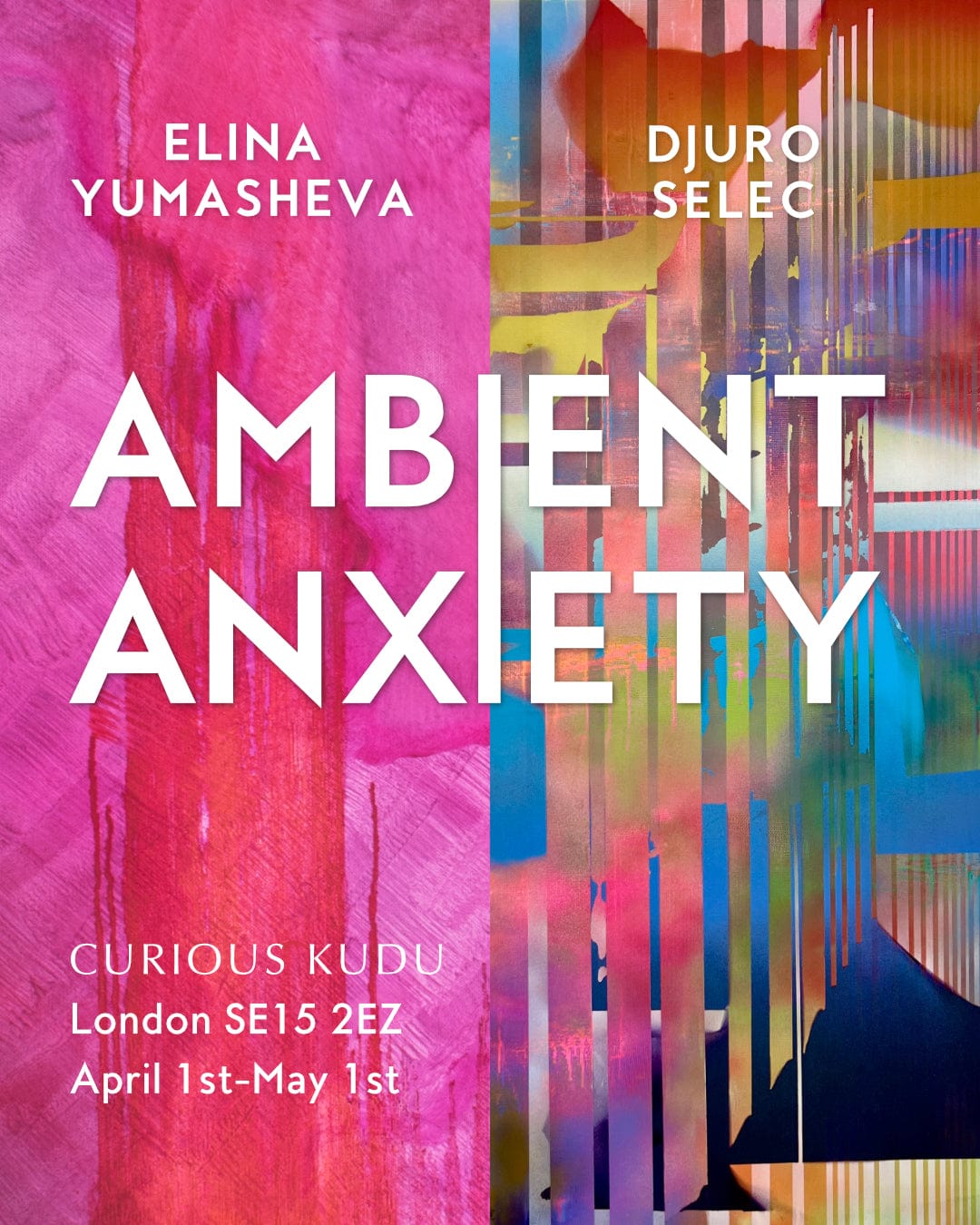 Ambient Anxiety, London
Two modern neuroses collide: environmental helplessness with technological dependency.
Read Reviews